Memorial Day Commemoration
May 25, 2020

-

May 26, 2020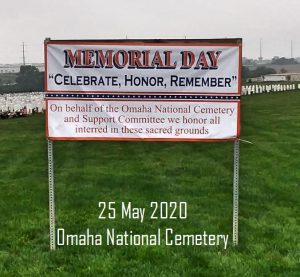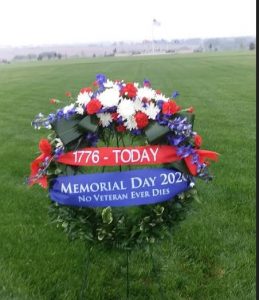 In accordance with strict guide lines set by the National Cemetery Administration no coordinated Memorial Day Ceremonies may be held at the Cemetery.
Flags were placed on all graves by a private organization.  Visitors are welcome.  Please respect others and make your visit brief if others are waiting.
A private ceremony was held Memorial Day morning.  You will find this banner and 8 wreaths that were place.  A Rifle Volley was rendered with Taps.